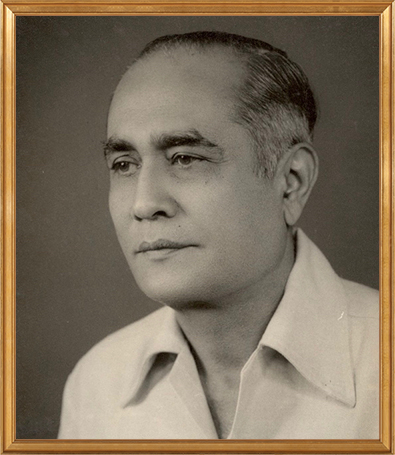 Mr. Chandrakant Anjaria

Founder - Raj Group of Companies

Mr. Chandrakant Anjaria (1925-1998) is the Founder of the Raj Group of Companies. An entrepreneur in the true sense, he launched his career at a very young age as a trader in the sphere of Petroleum Specialties. Despite the lack of formal industry-related education, he was a visionary and eventually a renowned innovator of petroleum-based specialty products. An avid reader, he immersed himself in studying the technicalities of the business. Much of his learning also came from experience and an entrepreneurial spirit that was monumental in building his understanding of the nuances of this business.

Eventually he established the first operations facility in Mumbai, focusing on manufacturing petroleum specialties. With this solid foundation, he sought to multiply the benefits of his successful business with close family members and invited them as partners to expand his venture even further. The establishment of a new petroleum refinery on the outskirts of Chennai gave him the opportunity to launch an additional manufacturing facility there in the year 1970. His continued mentoring of these partners lay the foundations of a strong and trustworthy team that would eventually grow in unprecedented ways. The team achieved important business milestones and, in a few years after its conception, Raj Group earned a reputation as a strong family-managed enterprise with multiple locations across India.

Since his passing in 1998, Mr. Anjaria's legacy has been upheld by second and third generation family members. They worked hard to build an organization that has earned several industry accolades and is a leading manufacturer of a variety of innovative and well received products.